17 Apr 2023
How to improve security at your event venue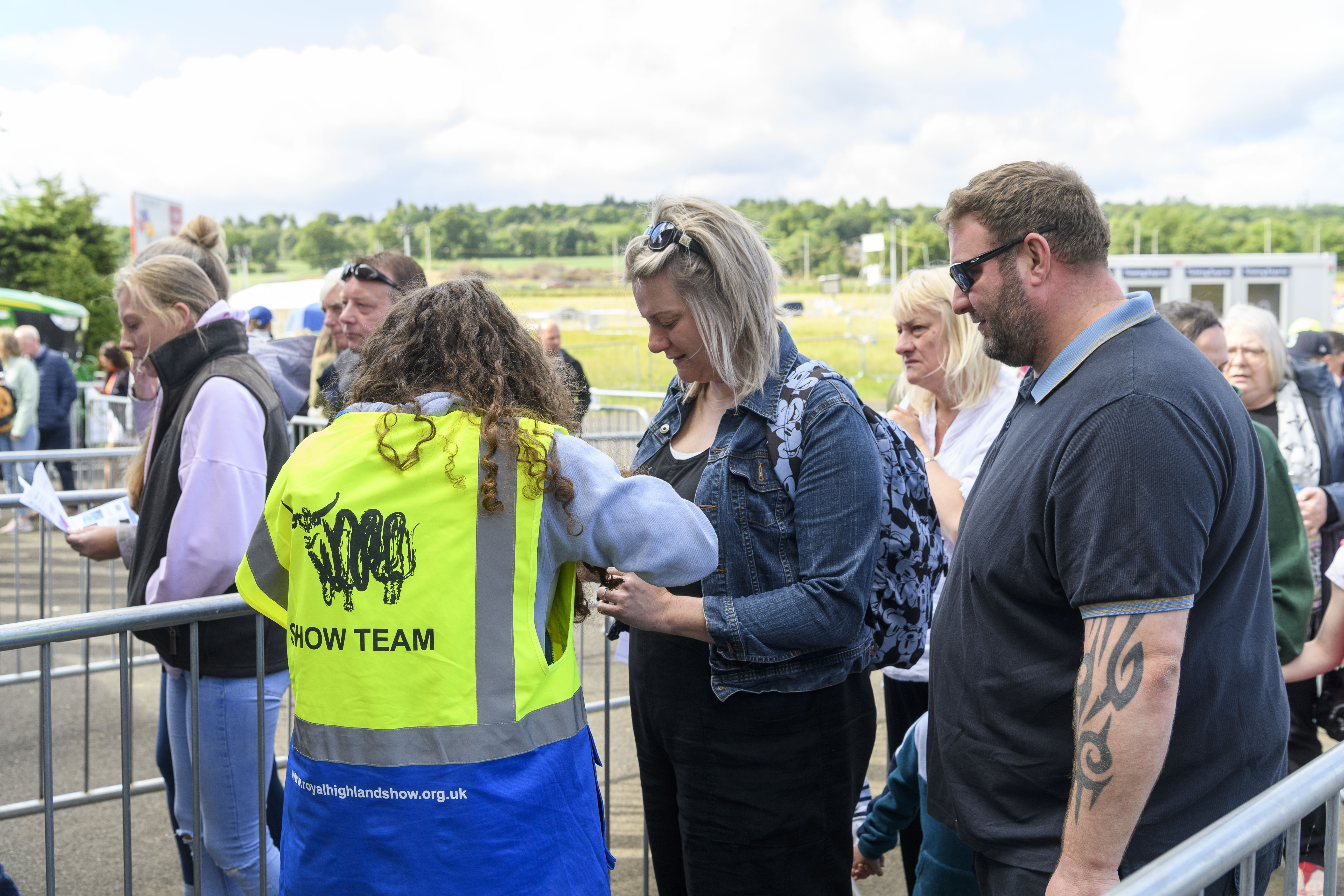 Want to improve security measures at your event venue? Security expert David Carradice explains how.
In light of the high threat level currently faced by the UK, venues are having to do more to ensure safety at events. In this post, David Carradice, Public Safety and Event Manager at the Royal Highland Show, Scotland's largest outdoor event, hosted at RHC discusses what venues can do now to improve their security standards and minimise risk to their attendees.
Choose a holistic approach
When considering the safety of your events, a holistic approach is important. At the Royal Highland Show, we look at public safety as a whole. We have a clear focus, and one defined goal in mind – the safety of members of the public on and around our site. That way, we ensure that we're not just focusing on one aspect of security such as criminality, and therefore losing sight of our true purpose – rather, we look at the bigger picture.
We also take the attitude that everybody who works at the RHS from caterers to cleaning staff can help us to implement our security measures. We ensure that staff and contractors are fully briefed and are aware of their own duty of care to the public. Our teams are our eyes and ears on the ground, and there is a clear system of reporting to the control room. This way, we're able to quickly respond to anything on or nearby our site that could be a potential risk to safety.
Plan for the worst, hope for the best
In order to reduce risk to the public, a comprehensive plan is essential. Make the best of your security measures by planning for absolutely everything - even the worst-case scenario. Consider even the smallest of issues, such as a trip hazard or a faulty door, and how this could escalate.
Make sure everyone knows their exact role and responsibilities. You can then roleplay particular scenarios together and test for weaknesses. Although it's impossible to predict how events will unfold, considering the possibility of a worst-case scenario in advance means that you will be better prepared should the worst happen.
Getting the correct security measures in place is all too important. For peace of mind, event organisers should consider hosting with event venues that are experienced in running large-scale events.
Have your answers ready
With a high threat level currently in place across the UK, it is understandable that there should be higher public concern regarding safety. We were so pleased to see a record turn-out of over 190,000 visitors to the Royal Highland Show at the RHC last year. However, there was a noticeable increase in questions surrounding security, and visitors wanted to know what measures we had in place to ensure their safety.
It is reasonable for people to ask these questions, and event venues should have their answers at the ready. Make sure everyone – both security and non-security employees – know what processes you have in place to promote public safety, be that a new policy on liquids and bag sizes, a larger security team in force, or even an armed police presence, as the Royal Highland Show had last year. Making this information readily available for event-goers will reassure them and minimise concern about attending events at your venue.
Our ability to respond to the latest demands in the events industry is something we're proud of, and part of what we feel makes RHC the venue of choice for event organisers and guests alike.
Interested in hosting an event with us? Get in touch – we'd love to here from you.