The prestigious Ingliston race track is ideal for giving those with the need for speed the ultimate car experience. Choose to use our hall spaces with the track to give your customers the option for a test drive!
The Royal Highland Centre has built a reputation as an exciting and sought-after venue for hosting track days, catering to adrenaline enthusiasts and motorsport fans. With extensive outdoor space and state-of-the-art facilities, the venue provides a thrilling experience for both participants and spectators.
The vast outdoor grounds of the Royal Highland Centre offer the perfect canvas for hosting track days. The venue's location, away from urban congestion, provides ample space for high-speed driving experiences and automotive activities. The large and well-maintained tarmac surfaces allow participants to unleash the full potential of their vehicles in a controlled and safe environment.
One of the standout features of the Royal Highland Centre's experience in hosting track days is its flexibility. The venue can accommodate a wide variety of track day formats, from educational driver safety events to luxury supercar experiences, the adaptability ensures that track days cater to different skill levels and preferences.

Our experienced event management team at the Royal Highland Centre plays a vital role in organizing and coordinating track days. Their expertise in managing track events ensures that safety measures are in place, and all participants adhere to the rules and regulations set for the track day.
The Royal Highland Centre's technical capabilities add to the success of track days. The venue offers amenities such as timing systems, lap counters, and professional sound systems to enhance the experience and keep track of participants' performance. Additionally, the venue can facilitate photography and videography services too.
Safety is a top priority during track days, and the Royal Highland Centre places great emphasis on providing a secure environment. Trained marshals and safety personnel are present throughout the event to ensure that all track activities are conducted with utmost care and attention to safety protocols.
Whether it's a thrilling day of high-speed driving or an opportunity for enthusiasts to improve their driving skills, the Royal Highland Centre offers an exhilarating and memorable experience for all track day participants.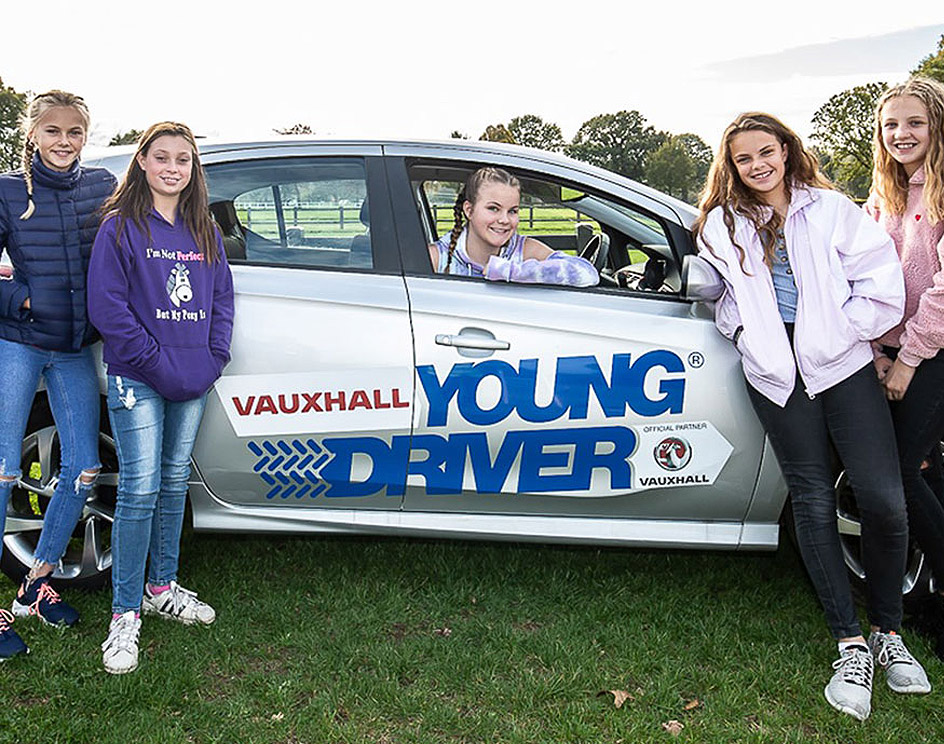 Young Drivers welcome hundreds of young people to experience driving a car as well as learning and information on passing their test
Supercars experience attracts the need for speed in all visitors and enthusiasts, inviting them to try getting behind the wheel of a Lambourghini, Ferrari and more with a professional.